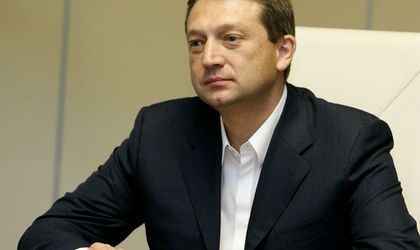 The Group launches Prometheus, the first agency in Romania specialized in  programmatic media.
"For us the Internet is another dimension of the concerns, interaction, communication and existence, including the commercial one, of people and brands. Our customers were expecting from us, as always, to surpass the future. Prometheus is the answer to the brands' need for performance, to effective marketing solutions in this "other dimension". Launching an agency specialized in programmatic requires a substantial investment and we are happy that we were able to make it, for the benefit of all our customers," stated in a release Zoltan Szigeti (photo), president of The Group.
Prometheus is the first agency specialized in programmatic media and marketing analytics in Romania. At this point, Prometheus is the only agency that has the complete solution of programmatic, on one hand through its own technology and tools, and on the other hand based on the first contract signed by Google with an agency in Romania for access to Google's platform and exclusive tools.
"Programmatic planning & buying activity, marketing analytics capability, although used as statements to a greater extent, are fully understood and applied by very few specialists. Their results will effectively reposition the relationship between brands and consumers on the Internet, will bring good news for the active and "alive" websites, for publishers, bloggers and relevant content owners, will contribute to an increased efficiency of the investment in communication brands. Media Investment customers will directly benefit from the expertise provided now by Prometheus," said Dan Balotescu, managing partner Media Investment.
Prometheus, led by Cecilia Tanasoiu, has a team of seven specialists in programmatic media and marketing analytics. The revolutionary aspect of the "Programmatic" planning, modeling and buying activities is that, at the end of a complex process, the brands can buy a particular ad exposure, for a particular consumer, at a certain time, in a certain context. Programmatic media represents moving towards cybermarketing, respectively the activity that brings together the three vital concepts: marketing, economics, technology.
The Group is one of the most important communication groups in Romania and brings together numerous media agencies and agencies specialized in various marketing niches, including Media Investment.
Staff