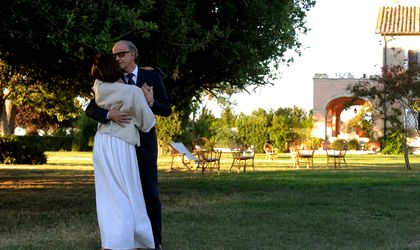 The Bucharest International Film Festival (BIFF) got underway last night with a screening of Oscar-winning Italian comedy-drama The Great Beauty (La Grande Bellezza). A review of the Paolo Sorrentino movie, which claimed the Academy Award for best foreign language film last month, is available here.
Andrei Cretulescu, BIFF artistic director, has selected nine movies for competition, namely: 52 Tuesdays (directed by Sophie Hyde), Filth (Jon S. Baird), In Bloom (Nana Ekvtimishvili, Simon Groß), The Selfish Giant (Clio Barnard), Short Term 12 (Destin Cretton), The Strange Little Cat (Ramon Zürcher), Stories We Tell (Sarah Polley), Upstream Color (Shane Carruth) and Violet (Bas Devos).
Furthermore, this tenth edition of the festival will include a special section featuring award-winning Chilean productions, in commemoration of the 40th anniversary of General Pinochet's military coup.
Other festival highlights include the film debut of the popular British comedy character Alan Partridge: Alpha Papa, controversial Francois Ozon drama Young & Beautiful (Jeune & Jolie) and Hong Kong crime caper Blind Detective (Man tam), from director Johnnie To.
Movies are being screened at the NCRR (the Romanian Peasant Museum), Cinema Studio, Elvira Popescu Cinema and the Cervantes Institute. Here: the full program of the Bucharest International Film Festival.
 Debbie Stowe