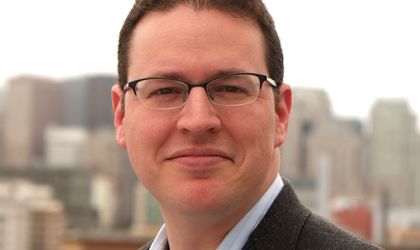 Ben Nelson, CEO of Minerva Schools and Theodor Paleologu of Casa Paleologu are hosting a debate on alternative higher education, organizers announce, an event designed discover alternative ways to the classic higher education and the way they work.
The event takes place at Van Gogh Cafe (Smardan str. nr. 9), on Tuesday, November 3rd, starting from 4 pm. Entrance is free, but people interested need to join the event on Facebook.
In Minerva's view, education can be divided into three parts. While traditional universities generally view the dissemination of information as their primary responsibility, Minerva focuses on the other two parts: intellectual development and experiential learning.
The Minerva Schools at KGI were established in 2012 to provide liberal arts and sciences education in a different manner than the classic universities. Study within Minerva Schools happens in small seminars of up to 20 students, encouraging active learning and involvement. In an alliance with the Keck Graduate Institute (KGI), Minerva offers four-year undergraduate degrees in five accredited majors: Arts & Humanities, Computational Sciences, Natural Sciences, Social Sciences, and Business.
Ben Nelson is the Founder, Chairman, and CEO of Minerva Project, a reinvented university experience for the brightest and most motivated students.
Previously, Ben spent more than 10 years at Snapfish seeing the company through from an idea to the world's largest personal publishing service. Ben was Snapfish's CEO from 2005 to June 2010, beginning his tenure by leading Snapfish's sale to Hewlett Packard for USD 300 million.
Ben holds a B.S. in Economics from the Wharton School at the University of Pennsylvania, where he graduated with honors. It was at Penn that Ben first realized his passion for reforming undergraduate education.
Casa Paleologu continues a family tradition, it builds a community of friends around the house and brings up to date the model of the ancient philosophy and rhetoric schools.
Natalia Martian