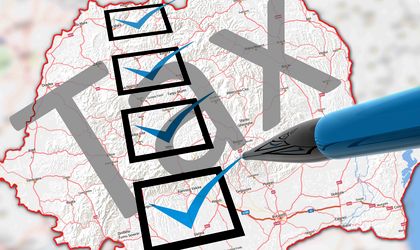 The Foreign Investors' Council (FIC), the business advocacy group, said on Monday the local fiscal instability has wider consequences for Romania as an investment destination, after the government announced plans to enforce new taxes next year.
The group said the lack of consultation and the potential implementation of the tax of special constructions will generate a "devastating boomerang and affect the credibility of the political decision-making process."  
"The lack of predictability and consultation when setting new taxes will lead FIC members to reconsider their position on the local market and redirect present and future investment towards jurisdictions which offer a satisfying level of fiscal stability, at least in the medium and short term," said the FIC.
Authorities aim to collect around EUR 100 million from the taxation of special constructions, which applies primarily to the energy and telecom sectors.
The FIC underlined the unstable fiscal framework will also impact the government's program of privatizing or listing state-owned companies, as they will be blocked by uncertainty or simply fail.
The group further suggested authorities clamp down on tax evaders to increase revenue collection to the budget and not enforce new taxes.
"The implementation of the tax on special constructions together with the increase of the fuel excise and the 25 percent increase of royalties for mineral resources, with the exception of oil and gas, will have a major impact on certain economic sectors of the productive industries," said the advocacy group.
PM Victor Ponta defended last the week the new taxes, claiming Romania has one of the lowest taxation levels compared to the US and most of EU members, except neighboring Bulgaria.
Ovidiu Posirca