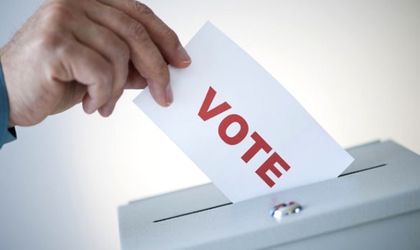 Victor Ponta
PM since 2012, this is the 42-year-old's first run for president. He became head of the left-wing Social Democratic Party (PSD) in 2010. Ponta would seek to turn Romania into a strong NATO member with a top regional economy. He said the country needs a growth model for the economy that excludes austerity. According to his political manifesto, Ponta would back a national pact signed by all politicians after the elections.
Klaus Iohannis
Iohannis, 55, is backed by the Liberal-Christian Alliance (ACL). A physics teacher by profession, he has been mayor of Sibiu city since 2000. Iohannis is president of the liberal party (PNL) and became presidential candidate after Crin Antonescu resigned. He has said he will guarantee individuals' pension rights.
Dan Diaconescu
A businessman and former media mogul, the 47-year-old started out as a newspaper journalist. His career took off after he founded his own TV station OTV, which was closed down in 2012. At the same time he set up his own extreme left-wing party, the PPDD, which has seats in Parliament. He has been sentenced to three years in jail in a blackmail case, although the decision has not yet been made final. His political manifesto has 69 points, including the nationalization of Romania's oil reserves and the reopening of his OTV channel.
Hunor Kelemen
The 47-year-old is president of the Democratic Union of Hungarians in Romania (UDMR). He also ran in the 2009 presidential race when he got less than 4 percent of the votes. He was deputy PM and minister of culture in the Ponta government. He is seeking to increase the rights of minorities and has proposed the writing of a new constitutional law.
Kelemen is a graduate of the Faculty of Veterinary Medicine and has also taken courses in philosophy at the Babes-Bolyay University.
Elena Udrea
Udrea, 41, is backed by the right-wing Popular Movement Party (PMP). She was minister of regional development and tourism in the cabinet of ex-PM Emil Boc.
Udrea is seeking to reduce political influence and red tape in state institutions and to continue reforms in the education and health sectors. She is also proposing the start of the country's reindustrialization process.
Calin Popescu Tariceanu
Tariceanu, 62, is running for president as an independent. He is currently president of the Romanian Senate and was PM from 2004-2008. Tariceanu said he wants Romania to become the seventh biggest economic power in the EU, pointing out that at present the country is trailing the EU in all fields, ranging from health and education to the overall wealth of the public. He is a graduate of the Hydro-technics Faculty within the Construction Institute in Bucharest.
Monica Macovei
Macovei, 55, is running as independent after resigning from the PDL. She is an MEP and a former minister of justice. Her political manifesto contains "10 commandments", and key measures she is proposing include higher public spending on health and education. She will be a president with the attitude of a referee, not a player, and will fight to protect the independence of the judiciary, according to her manifesto. Macovei holds a BA in Law from the Faculty of Law at the University of Bucharest and an MA in Comparative Constitutional Law from New York University and the Central European University.
Teodor Melescanu
Another independent, Melescanu, 73, is a career diplomat and resigned as head of the Foreign Intelligence Service (SIE) a day before announcing he was running for president. He holds a PhD in law from Geneva University. Melescanu said he would support a national unity government, adding that the country was grappling with a weak economy and security threats generated by the conflict in Ukraine and the advance of the Islamic State group in the Middle East.
Corneliu Vadim Tudor
Head of the nationalist PRM, Tudor, 65, is running for president for the fifth time. He has been a controversial figure in Romanian politics, aggressively attacking his political opponents. Nonetheless, he was elected MEP in 2009. Tudor has pledged to wipe out the "55 mafia clans" in Romania and to nationalize assets and banks, while cancelling the privatization contracts of large companies. If elected president, he says he would lower VAT and the flat corporate tax to 10 percent.
William Branza
Branza, 42, was put forward by the Romanian Ecological Party (PER). He was previously a member of the populist extremist PRM, later moving to the right-wing PDL. He is a lawyer with a PhD in the subject. Branza was accused of being a covert intelligence officer, but rejected this allegation, saying he is a retired army lieutenant colonel. He has said that women should have a reasonable retirement age. His political manifesto also contains a strategy for promoting the usage of ecological light bulbs in Romania, and the construction of plants for these products.
Gheorghe Funar
Independent candidate Funar, 65, was mayor of Cluj-Napoca and general secretary of the Big Romania Party (PRM). This is the second time he has run for the presidential seat. An economist by profession, he has built his political campaign on nationalistic messages. Funar is calling for an increase in wages and pensions to levels similar to the EU.
Szilagyi Zsolt
Zsolt, 46, is backed by the Hungarian Popular Party in Transylvania (PPMT). He has been head of cabinet of MEP Tokes Laszlo since 2007. His political manifesto focuses on the federalization of Romania, with the country becoming a bigger Transylvania.
Szolt is a graduate of the Polytechnics University at Timisoara's Faculty of Construction.
Constantin Rotaru
The Socialist Alternative Party (PAS) candidate, 59, is a former member of the Romanian Communist Party (PCR) and also ran in the 2009 elections. Although he has not yet published his political manifesto, he said that he would do everything to prevent any change to the constitution. Rotaru has a PhD in Economics.
Mircea Amaritei
A lawyer and president of the left wing Prodemo Party, Amaritei is being prosecuted in relation to the insolvency of TV station Realitatea Media. Prosecutors said that alongside Maricel Pacuraru and Sorin Ionut Barbu, he backdated assignment contracts to generate losses for the company. He is president of the Prodemo Association and the Institute of Research of Behavioral Studies and Biometrics. Amaritei has called for a more serious campaign, adding that the elections in the past 25 years were a "circus".