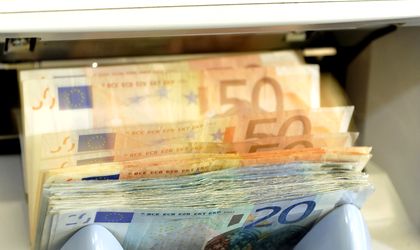 The average Romanian household had monthly revenues of RON 2,528 (EUR 562) in the third quarter of 2013, and total expenses of RON 2,267 (EUR 504), according to a survey of the National Institute of Statistics.
The average monthly financial revenues of a Romanian household totaled RON 2,182 (EUR 485) while revenues of other nature represented RON 346 (EUR 77).
A Romanian person had an average monthly income of RON 886 (EUR 197.2) in the third quarter of 2013.
Salaries and associated revenues generated the bulk of the total income mix, more precisely 53 percent of the total household income.
However, revenues from social services represented 2.7 percent, those from agriculture represented 4.2 percent, those from independent non-agricultural activities represented 2.9 percent while those deriving from a property or from the sale of household assets represented 1.7 percent. Last but not least, food products produced in the household represented 12 percent of the total revenue mix.
The survey also shows discrepancies between household revenues in the urban and rural areas. Thus, total average revenues in urban households were 38.7 percent higher than in rural households.
Romanians spend most of their incomes on food, non-food products, taxes and animals/crop related expenses.
Only 0.8 percent of the expenses in the Romanian household is spent on investments such as buying and building houses, land, equipment or shares.
 Otilia Haraga