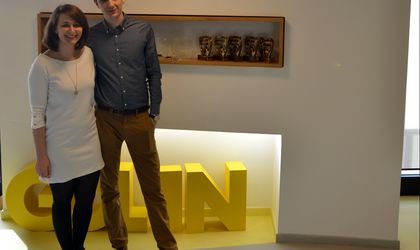 Golin and the blogger Alex Ciuca (hoinaru.ro) have launched the 5th edition of Media Recap – the only analysis on the Romanian market that presents the trends in social media in 2015, along with the most relevant campaigns and events in social media in 2015.
"With Media Recap we want to identify the trends, the channels and the digital technologies that will influences significantly the activations in social media in 2016. Therefore, we are setting the context for this year's campaigns, moreover that the social media activity has become more relevant, with 8 million Romanians using at least one social platform," said Raluca Duta, chief of The Bridge™, Golin.
2015 proved to be a year marked by the strong bond between the visual storytelling and the emotional storytelling, and the brands have passed from the selective hearing to the active one, due to the fact that more and more users have a continuous mobile connection. This is the winning ticket for the advertisers that wanted to generate conversation in the interactions with the communities, in order to transform the listening in an engine of discovering insights for the brand.
For 2016 the really relevant macro-trends are the consumers' need to see the utility in the interaction with the technology, the focus on the truthful happenings in the brands' communication in order to launch authentic emotions. An important trend in 2015, that will also manifest itself in 2016, is the integrated video content, especially because of the fact that in 2015 Facebook has almost doubled the daily video views to 8 billion, surpassing YouTube. Also, Twitter has launched the native videos and Snapchat reports daily 6 billion views of the videos on its platform and that number will grow, considering that Snapchat didn't want to affiliate itself to Facebook).
Romanita Oprea