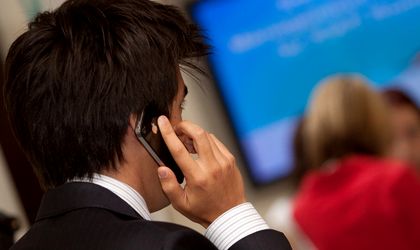 Starting April 1, mobile and fixed termination rates have decreased threefold. Thus, fixed termination rates will be cut from 0,67 eurocents/minute to 0.14 eurocents/minute.
 Mobile termination rates will be cut from 3.07 eurocents/minute to 0.96 eurocents/minute.
Termination rates are charged only for off-net calls, representing the price charged by an operator to take calls within its network. This price can be found in the bills paid by the monthly users.
The cut of termination rates is meant to stimulate competition on the market. According to ANCOM, even though the smartphone penetration rate in Romania is comparable to that in France or Germany, over 70 percent of Romanian users limit their mobile national calls because they are preoccupied with the costs. On-net calls represent 90 percent of mobile calls.
The drop in termination rates for mobile and fixed telephony operators in Romania will allow the entrance on the market of new virtual private operators, said Catalin Marinescu, the president of the telecom authority ANCOM, quoted by Agerpres.
Three telecom companies Cosmote Romania, RCS&RDS and 2K Telecom, who won telecom licenses during the 2012 tender, are under the obligation of hosting mobile virtual network operators (MVNOs)in their network.
Otilia Haraga