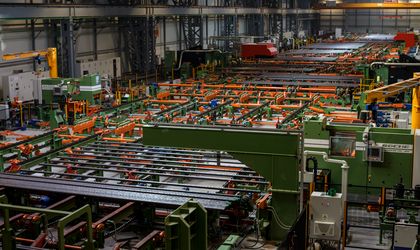 Steel pipe maker Tenaris inaugurated on Wednesday a new finishing line for specialized products at its plant in Zalau, following a USD 62 million investment.
The new line will produce premium connections used by oil and gas companies in difficult exploration and production activities. A number of 66 people were hired and trained for the new operations.
"The line we are inaugurating today represents our way to meet customers' expectations, ensuring at the same time the sustainability of our Romanian operations," said Michele Della Briotta, Tenaris area manager Eastern Europe and president of the board of TenarisSilcotub.
After rolling out the new line, Tenaris ramped up its capability to serve customers in Europe, North Africa, the Middle East and the Caspian region.
TenarisSilcotub operates in seven locations across Romania and has over 1,600 employees. The company has invested more than USD 300 million in local operations since 2005.
Ovidiu Posirca