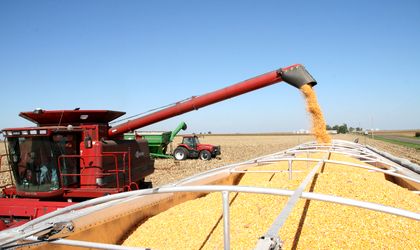 Romania's Competition Council is investigating 10 local grain traders for price-fixing. These companies are Agricover, Alfred C. Toepfer, Ameropa, Brise Agricultura, Brise Group, Bunge, Cargill, Glencore, Nidera and United Grain.
Documents and statements resulting from this investigation will analysed and should it be proved that competition rules were broken, the 10 traders risk fines of up to 10 percent of their turnover. Those who cooperate with the authorities could pay less or nothing at all, according to the Competition Council.
"We have taken into consideration the characteristics and seasonality of this industry sector: given that grains are perishable and the fact that small and medium sized farmers lack storage capacities, an anti competitive agreement between traders is more likely to take place this time of the year when the supply is higher. In preparing this investigation we have worked with several state institutions and we have thoroughly carried out inspections at national level," said Competition Council president Bogdan Chiritoiu in a press release.
This investigation takes place after president Traian Basescu said yesterday that the local grain trading market is dominated by 4-5 international players. He added that this situation should be investigated by the Competition Council as the difference between acquisition prices is very low – a euro per tonne.
Simona Bazavan