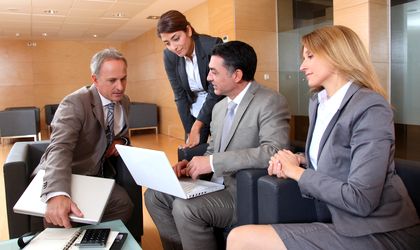 According to an analysis from ICAP Romania based on company reports at the end of 2014 , 48 percent of the Romanian workforce was concentrated in 10 activity sectors whose turnover represented 53 percent of the total market level reported by companies in 2014. This was a 6.2 percent increase from 2013, the report shows.
The firms active in the 10 sectors that reported profits in 2014, also "reported a 25 percent increase in total profits from 2013", while the total level of losses registered by the same firms in the same period saw a 15 percent decline, further adds ICAP.
The ten economic sectors in question employed some 1.88 million people in 2014, 2 percent more than in 2013. Of these, the first three (retail and wholesale excluding the trade with motor vehicles and motorcycles and land transport) "employ half of the active workforce in the 10 sectors and nearly a quarter (949.350) of the active workforce in the total number of firms that sent in reports to ICAP in 2014."
Retail comes in as the first sector of the Romanian economy overall in terms of work force size, with "over 400,000 Romanians work in this sector, representing 10.9 percent of the total workforce", says ICAP. according to the study, the dominant companies in the sector are OMV Petrom Marketing, Rompetrol Downstream, Kaufland Romania, Lukoil Romania, and Carrefour Romania, and they "make a third of the total sector turnover".
Below is a list of the 10 sectors in the ICAP analysis:
1.Retail excluding the trade with motor vehicles and motorcycles
2.Wholesale excluding the trade with motor vehicles and motorcycles
3.Land transport and transport via pipelines
4.Construction of buildings
5.Manufacture of food products
6.Manufacture of wearing apparel
7.Manufacture of motor vehicles, trailers and semi-trailers
8.Security and investigation activities
9.Specialized construction activities
10.Food and beverage service activities
Andreea Tint