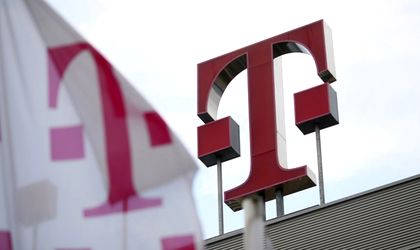 Telekom Romania posted total revenues of EUR 984 million in 2015, measuring a 1.8 percent drop over the previous year (EUR 1 billion), with the fixed network dragging behind, while mobile communications remained at the same level of 2014. According to the company's financial statements for 2015, fixed network products brought in EUR 562 million (down 3.1 percent on the year) in revenues, while mobile communications recorded revenues of EUR 422 million.
When looking at the segments Telekom is active on, the consumer segment brought in revenues of EUR 635 million in 2015, a 5.6 percent decrease over the previous year, while the business segment increased by 7 percent to EUR 230 million.
The company's EBITDA dropped 22.9 percent on the year to EUR 205 million, while the EBITDA margin stood at 20.8 percent (5.7 percentage points lower than in 2014).
Capital expenditures were also lower compared to 2014, standing at EUR 132 million, down 5.7 percent.
The last quarter of the year brought in better results over the previous quarter, with revenues increasing 4.4 percent from EUR 239 million to EUR 263 million. Mobile communications saw the highest advance, at 6.5 percent, while the fixed network revenues increased by 2.8 percent.
When looking at the segment evolution from Q3 to Q4, Telekom Romania registered positive results on the business sector, increasing 21.1 percent from EUR 53 million to EUR 69 million, while the consumer sector dropped slightly by 2.4 percent from EUR 157 million to EUR 165 million.
The company's EBITDA dropped 24.3 percent q-o-q, at a margin of 20.2 percent in Q4 (7.6 percentage points lower than Q3).
At group level, Telekom registered EUR 69.2 billion in revenues in 2015 (up 10.3 percent over 2014), with profits of EUR 3.5 billion (as compared to EUR 1.4 billion in 2014).
Telekom Romania Communications (former Romtelecom) is owned by Greek OTE group (54.01 percent of shares) and the Romanian state (45.99 percent of shares). OTE's majority shareholder is the German group Deutsche Telekom, which owns 40 percent stake in the Greek group.
Telekom Romania Mobile Communications (former Cosmote) is owned by Cosmote Mobile Communications (69.99999874 percent of the shares), Telekom Communications Romania (30 percent) and individual shareholders (0.00000126 percent).
Natalia Martian