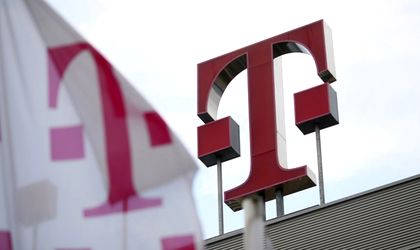 Telekom revenues in Romania decreased by 7.7 percent in the first quarter, from EUR 261 million a year ago to EUR 241 million, the decrease being caused mainly by the reduction of call termination fees applied in the second quarter of 2014, according to data released by Deutsche Telekom.
EBITDA decreased by 17.7 percent, from EUR 66 million in the same period of 2014 to EUR 55 million, due to revenue downward evolution.
Telekom's number of subscribers for mobile telephony in Romania fell slightly from 6.047 million in the same period last year to 6.008 million. Regarding the fixed telephony, the number of subscribers fell more, from 2,239,000 to 2,189,000.
Regarding the broadband services, the number of subscribers stood at 1.192 million at the end of March versus 1.199 million a year ago.
Telekom Romania is a brand that belongs to Deutsche Telekom, one of the top companies worldwide, with over 142 million mobile service clients, 31 million fixed line ones and over 17 million broadband lines (at December 31, 2013) clients.
Staff