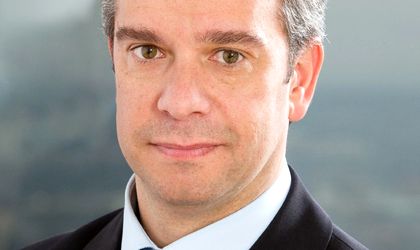 Starting with May 1st,  Timos Tsokanis (in picture) will take over the position of Chief Technology and Information Officer Telekom Romania, after an interim period of three months on the same position, the company announced in a press release.
Tsokanis has 20 years of experience in the telecom sector, both in technology and in commercial organizations. Having worked within the Telekom group for more than six years, he dealt with the transformation and modernization of network and IT operations and systems consolidation in two countries.
Tsokanis is leading one of the most extended teams within Telekom Romania, one of the key objectives of this team being to enhance the efficiency of the modernization activities of the networks and existing technologies.
In this way, the company's technology leadership is ensured in order to maintain a solid connection with Telekom Romania's customers.
Recently, Telekom Romania Communications put up for sale or partial re-letting 24 properties in Bucharest and seven other cities at a starting price of EUR 26.3 million.
This move is part of the strategy for 2015 that Telekom Romania announced in March.
The company officials announced Telekom would sell this year its real estate assets in order to concentrate on its core business. "A sum of EUR 25 million could be used to cover 350,000 households in Romania with fiber or to pay 1,500 employees of Telekom Romania," said Nikolai Beckers, CEO of the company. 
Otilia Haraga