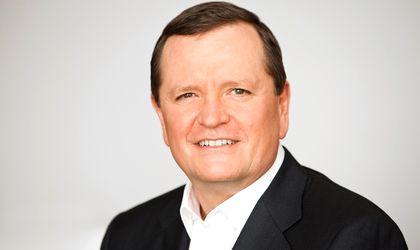 Telekom Romania announced on March 1 that it plans investments of over EUR 180 million for this year, the bulk of this sum being directed into the further development and expansion of the network infrastructures, on both fixed and mobile technologies.
The company will continue the dynamic roll-out of its FTTH and 3G / 4G networks, the base for innovative, interactive and convergent services, as well as for a complete and enhanced ICT portfolio for the business segment. Telekom Romania will increase by more than 30 percent its optical fiber footprint, in its aim to reach 2 million households by the end of 2016.
On the mobile side, Telekom Romania will continue the efforts of modernization, expansion and optimization of the 3G/4G networks to improve mobile broadband services.
The main priorities of the operator will focus on improving customer experience through enhanced technology, innovative products and services and new standards in customer care.
"Our key priority in 2016 is to consolidate our unique proposition as leading integrated provider. We will further differentiate on the market by creating more value to our users and by delivering the best customer experience through all touch points along the customer journey.  Customer excellence is the keyword for us for 2016 onwards. This will reflect in providing greater value to our customers through more benefits, competitive, simplified and innovative services, and also in dedicated initiatives meant to deliver a seamless experience since their first day with us", said Miroslav Majoroš (in picture), the new CEO of Telekom Romania.
On the commercial side, Telekom Romania will continue to focus on:
An improved fixed-mobile convergent portfolio, through MagentaONE proposition:
Improving TV experience on all screens, with focus on Interactive Television (IPTV), providing unique features, highest number of HD channels, quality and exclusive sports content such as UEFA Champions League and UEFA Europe League, enhanced Telekom TV Web & Mobile platform;
Strong portfolio on the business segment, including the only fixed-mobile-cloud offer on the market, a complete portfolio of fixed and mobile solutions, applications and turn-key IT integrated solutions, innovative cloud and M2M solutions, meant to generate competitiveness for business.
Telekom Romania posted total revenues of EUR 984 million in 2015, measuring a 1.8 percent drop over the previous year (EUR 1 billion), with the fixed network dragging behind, while mobile communications remained at the same level of 2014.According to the company's financial statements for 2015, fixed network products brought in EUR 562 million (down 3.1 percent on the year) in revenues, while mobile communications recorded revenues of EUR 422 million.
Otilia Haraga