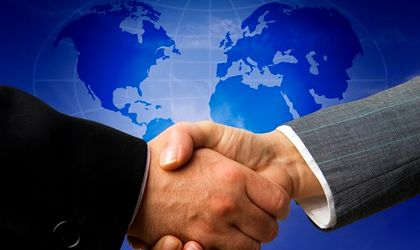 Operators Orange Romania and Telekom Romania have announced the signing of two major agreements that will prove beneficial for both operators to expand the span of their services.
Thus, Telekom Romania has announced a major step in its mobile broadband strategy following the signing of a national roaming agreement with Orange Romania.
Based on this agreement, Telekom Romania customers will be able to roam on Orange 4G/4G+ network, benefiting from extended 4G coverage and higher quality of 4G and 4G+ services.
The national roaming agreement concluded between Telekom Romania Mobile Communications and Orange Romania covers 4G and 4G+ data as well as 4G voice over LTE services, providing Telekom customers an improved experience of mobile broadband services, according to the company's press release.
Thus, Telekom Romania customers will be able to enjoy the 4G and 4G+ mobile communication technologies even when they are out of the Telekom Romania Mobile 4G network coverage, through Orange 4G/4G+ network, which covers 72 percent of the country population, respectively 96 percent of the urban one.
According to the press release, the transition between networks will be seamless and will not require any additional costs for the customers.
The benefits of this project will allow Telekom Romania to continue investing in areas which are not currently covered and promoting competitive offers and services to the benefit of its customers.
This step enables Telekom Romania to consolidate its broadband offering by enhancing the 4G communications services, in addition to its best-in-class FTTx technology which provides customers Internet speeds of up to 1 Gbps and best TV services.
Orange can enter fixed broadband market following agreement with Telekom
Independently of the national roaming agreement, Telekom Romania and Orange Romania have signed a wholesale contract as well, covering access to Telekom fiber optics urban network.
This enables Orange to enter the market for fixed communication services and to offer customers fixed broadband as well as enhanced TV services.
The structure of the projects based on the two contracts will enable Telekom Romania and Orange Romania to further compete independently on the market, in accordance with their own commercial policy and business strategy, according to the press  release.
Otilia Haraga