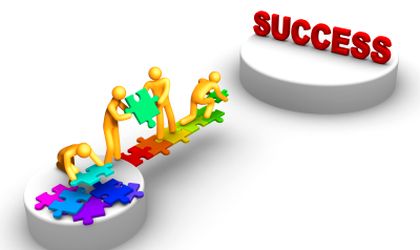 Telekom Romania has launched the call for applications for young entrepreneurs in the early stage of their business who wish to send their proposals for a future potential collaboration with the telecom operator. The services or applications submitted for review will be assessed by a team of professionals and depending on the product's development level, the start-up will be offered tailored recommendations for its further development, as well as partnership opportunities with Telekom.
"The start-ups from the technology field have in Telekom a solid and experienced partner, that understands their needs and offers them the proper tools and solutions which help them grow" stated Olaf Lausen, chief of staff and business development director, at Telekom Romania.
Among the pilot projects supported by Telekom in Romania are the SEMSEYE, which digitizes footfall in the real world, providing in-store analytics as a service to brick and mortar retailers; DeviceHub.net, the IoT platform which allows users and companies' access to a common projects control panel and the remote control of the projects; Omnipaste application, which allows a PC to connect to an Android device to be able to copy-paste between them, to see calls, messages and notifications directly on the PC; SafeDrive, the application which rewards drivers who do not speak on their phone while driving.
At the Deutsche Telekom group's level, periodic sessions are organized for assessing projects initiated by technology start-ups through hub:raum incubator, based in Krakow (for the South-Eastern area of Europe), respectively in Berlin (for the rest of Europe).
At local level, Telekom Romania supports several communities from the technology field, in particular, by providing high speed Internet, mentoring or financial support.
As an active partner, the company supports co-working spaces such as TechHub Bucharest (co-working space and meeting place for the community of technology professionals in Bucharest), NOD Makerspace (creative working space for the design and architecture community) or WeLoveDigital (a hub dedicated to entrepreneurs with online projects), and provides high speed Internet services to their members.
Also, Telekom Romania participates as main partner to the industry's events, such as How to Web, the most important event dedicated to technology innovation and entrepreneurship across South-Eastern Europe, or MVP Academy, a pre-acceleration program addressed to start-ups from Central and Eastern Europe, by contributing with mentoring and coaching sessions.
Also, through hub:raum (Deutsche Telekom's start-ups incubator), the telecom operator supports the teams with revolutionary ideas and the innovative companies in their early stages from Europe, facilitating access to an international network of mentors and tech specialists.
Apart from these initiatives, Telekom offers complete IT and telecommunications solutions for start-ups, from voice and data subscriptions, IT&C equipment, Wi-Fi connections and hosting and online promotion services, up to software solutions for data protection, Cloud hosting, support and management services through remote assistance for software, computers and external equipment or Office 365 bundles.
All these solutions are presented on a specific page created on www.telekom.ro website, available here. The page will be permanently updated and will include the newest partnerships and pilot projects.
Otilia Haraga