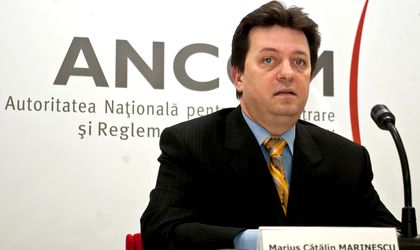 The Romanian telecommunications market has hiked by 75 percent from 2003 until 2011 to a total of EUR 3.5 billion, which represents 2.6 percent of the Romanian GDP, according to data from telecom watchdog ANCOM, quoted by Mediafax newswire.
"Romanian users are paying today one of the smallest tariffs in mobile telephony in the European Union, 2.2 eurocents per minute, 7 times less than in 2003. (…) Over the past ten years, regulation has taken mobile termination rates down by nearly 70 percent, from 9.72 eurocents in 2003 to 3.07 eurocents in 2012. The average consumption increased exponentially by 269 percent over these ten years. This stimulated competition, the operators' investments in the networks and worked in the benefit of users," said Cătălin Marinescu, president of ANCOM.
The number of mobile telephony users grew from 6.5 million users in 2003 to 23.42 million in 2011 while the average monthly traffic surged from 56 minutes to 205 minutes in this period.
While the number of landline telephony lines grew by 7 percent in this period, the overall traffic dropped by 32 percent. The value of landline telephony decreased by 30 percent compared to 2003, to a value of EUR 530 million in 2011.
Internet also saw an explosive development. Fixed and mobile internet connections reached 10.8 million at the end of 2011, from just 0.2 million in 2003.
Thus, fixed internet connections grew from 0.014 million to 3.28 million while mobile internet hiked from zero to 7.48 million.
 Otilia Haraga