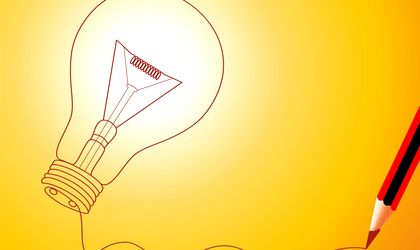 After a tough period, Romanian retail banks are seeking to restore their sector and profits by bringing new firsts to the market. BR took a look at some of the technological and promotional efforts local lenders have adopted as they try to move forward.
Anda Sebesi
As the local banking sector struggles to recover from the financial crisis, lenders have adopted new technology, cut their charges, launched new products and struck details with major high street names as means to rebuild their bottom lines and attract new customers. BRD Groupe Societe Generale, Banca Transilvania, Banca Comerciala Romana, Raiffeisen, ING and OTP have all come up with firsts for the local market over the last year or so.
Working the May 1 angle
Recently Banca Transilvania launched Un Mai Muncitoresc, a new banking and shopping campaign. Throughout May, the lender targeted its customers, both individuals and companies, with offers for loans, cards, savings, insurance products, internet and mobile banking and other products, which could be accessed both online and at BT branches.
During the campaign, personal needs loans with fixed interest, Practic BT, came with lower rates of between 9 and 10 percent; BT24 Internet Banking and Mobile Banking was free for six months; the Star shopping card was issued free while the customer got 50 loyalty points (the equivalent of RON 50).
The visual and communication concept of the campaign was described by bank officials as a vintage and comic re-invention of the significance of Labor Day. "The new campaign was inspired by banking shopping events launched by Banca Transilvania so far, namely Bank Friday and DragoBT. In May, Banca Transilvania – The Bank of Enterprising People becomes The Bank of Hard Working PLaborious People, so we await all of those who want a new experience with us both online and at our branches nationwide," said Sergiu Mircea, marketing and retail segments and products manager at Banca Transilvania.
Cashless payments at McDonalds
Last year Asseco SEE and BRD Groupe Societe Generale launched a cashless project that enables McDonalds Romania customers to pay unassisted using any card. The project started with the aim of offering the fast food giant's customers a new card payment option with a very short transaction (less than two and a half seconds). At the end of 2014 over 430 terminals where customers could use bank cards, regardless of the technology they incorporate (chip, contactless or magnetic), were operational. Customers could put the card in the terminal themselves, in line with PCI DSS standards (Payment Card Industry Data Security Standard) while officials say the transaction is without errors and doesn't require cashier involvement. Asseco SEE and BRD were awarded for this project in the e-partnership category of the 12th e-Finance Gala Awards.
Paying bills with one click
At the end of March, another major player on the Romanian banking scene, Raiffeisen Bank announced that it was continuing to diversify payment methods for bills by implementing, in partnership with Orange Romania, what it described as a unique, simple and rapid solution for such operations. Officials say the new option allows customers to pay Orange bills with a single click using the internet banking application Raiffeisen Online without introducing the elements from the bill. In addition, they add, the solution tells customers the minimum payment for unpaid bills to unblock access to the phone calls.
Officials say the advantages for customers are online confirmation of payment, an easier and quicker way to make transactions and a lack of transaction errors due to prior validation of the information by Orange Romania.
Raiffeisen Bank currently has over 650,000 users of its Raiffeisen Online application and an extended portfolio of utility suppliers. The annual volumes of bill payments collected by the lender reached EUR 685 million in 2014, of which over 65 percent were paid through electronic channels.
BCR launches personal financial assistant
At the end of last year, Banca Comerciala Romana (BCR) launched the Financial Assistant application for smartphones and tablets that use iOS (Apple) and Android operational systems, designed to help users stay on top of their budgets. It can be downloaded from the App Store or Google Play depending on the operational system used by the phone.
"As part of BCR strategy's to develop the digital channels, the Financial Assistant is the third bank application available to our customers in the App Store and Google Play, in addition to eToken and the Touch 24 mobile banking application. These applications are free for all users of 24 Banking BCR using either a smartphone or a tablet," said Marian Ignat, executive manager of the management of retail channels at BCR. "With the launch of the BCR Financial Assistant for mobiles, we give customers the chance to have a 'personal banker' in their pockets 24/7 and also a complete perspective of their monthly incomes and personal appetite for consumption. Last but not least, it helps them to manage efficiently their personal finances."
Officials say the BCR Financial Assistant has various functionalities to help customers analyze their budgets in a user-friendly way and a range of graphics. Customers can identify future expenses and make estimations, compare their profile with similar ones, be notified about forthcoming bills and visualize the evolution of their portfolio over time, say bank representatives.
The BCR Financial Assistant was designed, officials say, to give a global perspective on the user's budget and affords complete control of his or her money. According to the lender's representatives, within six months of the launch 30 percent of total active internet banking customers had used the application. In addition, the majority of BCR's existing customers collect their monthly income at BCR and manage it later through alternative non-cash channels.
OTP Bank Romania made a similar move this year when it launched MyMentor, designed to let users plan efficiently both personal expenses and incomes. It is accessible from the OTPdirekt platform-Internet Banking and the mobile banking application OTPdirekt-SmartBank. "According to recent market research, data confirmed by the online study conducted recently by OTP Bank, the majority of Romanians don't have a plan for managing their personal finances, despite the current economic climate. So we offered our customers a new and useful tool to manage their income and expenses," said Dragos Mindreci, manager of the digital banking division at OTP Bank Romania.
ING focuses on discounts
ING Bank chose to inform its customers about shopping discounts. ING Bazar features customized offers and negotiated discounts at major retailers (Carrefour, Mol, Sensiblu, Flanco, Samsung, Bata, Enzo Bertini, Benvenuti, adidas, adidas kids, Reebok, BSB, La Femme, Mobexpert, Autograf, L'Occitane, Douglas and Lego so far). The application is said to adapt to users' preferences and in time will present them customized offers, say bank officials.
It enables customers to stock loyalty cards from the partner retailers and use them when they pay. Representatives say that ING Bazar is free of charge and integrated into ING Home'Bank so the user can access discounts from everywhere by phone. He or she books an offer then pays at the shop with an ING card and receives the discount as points in the electronic wallet. In addition, the application stocks the history of purchases showing how much he or she saved over a specific period.