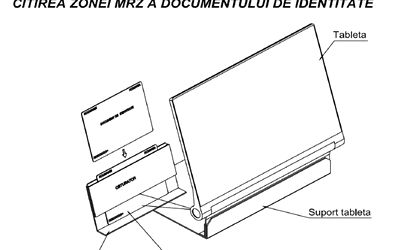 Teamnet International has won a bid started by the Special Telecommunication Service (STS) for equipment meant to prevent illegal voting, Hotnews announces.
The estimated value of the contract was RON 31 million (EUR 7 million) and was awarded to Teamnet for a final value of RON 29.7 million (over EUR 6.7 million). The bid includes tablets and supports for ID cards, which are to be delivered within 12 months from the signing of the contract.
The equipment will be used together with a special mobile application developed by STS that collects data from the Machine Readable Zone (MRZ – the lower part of the ID, containing information such as ID type and number, country code, and personal information of the ID holder) through the incorporated tablet camera.
S&T has also participated in the bid alongside Teamnet. According to Mediafax, the two companies have associated in the past and won two other bids from the STS.
The first one, awarded on July 8, 2015, had a total value of RON 57.04 million (about EUR 13 million) and aimed the expansion of the 112 system to mobile resources of the ambulance and SMURD intervention agencies and emergency units.
The second contract, awarded on July 23, 2015, for the update of the 112 system, reached a value of RON 10.2 million (EUR 2.3 million.)
Natalia Martian