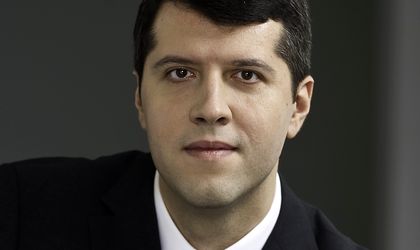 Teamnet shareholders have invested EUR 1.5 million into purchasing a number of 2,782 new shares within the group, company representatives announce. The International Finance Corporation, a member of the World Bank Group, has extended its 8.33 percent stake obtained through investments made in 2014 to 10.35 percent. Black Sea Trade and Development Bank now holds a stake of 8.33 percent in Teamnet.
"In recent years, Teamnet made a number of strategic steps crucial to the group both locally and regionally. Investments by International Finance Corporation and the Black Sea Trade and Development Bank reconfirm the international alignment of the group's expansion strategy with the development plans of the two supranational institutions. We will continue to invest in research and development of competitive products in major markets, based on the group's business mainstays such as systems integration, engineering and robotics cloud," said Bogdan Padiu, Teamnet Group CEO.
Teamnet currently has operations in six countries – Romania, Belgium, Turkey, Croatia, Moldova and Serbia. In 2016, the group aims to accelerate international expansion in Slovakia and the UAE. As part of this development strategy, Teamnet aims to open offices in other markets in the coming years and estimates that over 40 percent of revenues will be generated from international activities by 2018.
With an experience of almost 15 years, Teamnet is one of the leading IT systems integrators in Romania. The group recorded a consolidated turnover of EUR 93 million in 2014 and has been included for the eighth consecutive year in Deloitte's regional ranking in the "Big 5" category.
Natalia Martian