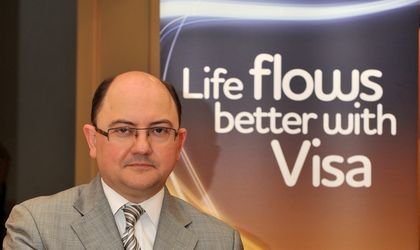 Visa Europe, the payments technology business, said Romanians used to their cards more frequently to pay their taxes, with electronic payments surging 31 percent to 372,000 last year.
Visa Europe, which currently runs the fifth annual card tax payments campaign in Romania, says the total value of tax payments by card increased last year by 36 percent to RON 133 million (EUR 30 million). The average transaction value of local taxes paid by card rose slightly last year by 4 percent to RON 358 (EUR 80).
This was supported by a 38 percent in POS payments, according to data reported by Visa Europe's member banks in Romania.
"We have seen in the last year that more and more municipalities are starting to move towards the acceptance of online payments through ghiseul.ro, which is free of charge to them, and to give up their own online platforms. Thus, the number of city halls that accept card payments through ghiseul.ro increased by 70 percent last year, to 73 municipalities, and other 30 municipalities were in the process of enrolment in the platform at the end of 2013," said Catalin Cretu, area manager, Romania and Croatia, Visa Europe.
All Visa cardholders who pay their local taxes between January 15 and March 31, 2014, will participate in a promotion that can bring them, through lucky-draw, total prizes amounting to over RON 130,000. In addition, the company together with member banks organizes for the second consecutive year the national competition of local tax payments by card, which is open to all municipalities accepting this payment option.
Ovidiu Posirca