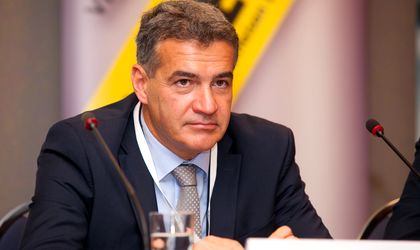 3Q: Emilian Dobrescu, president of the Romanian Sugar Association
How much sugar is sold in Romania each year and how much comes from domestic production?
Internal consumption amounts to about 500,000 tonnes. Multiply this by roughly EUR 700 per tonne and you get the market value, VAT not included. Locally we produce about 100,000 tonnes of sugar from sugar beet. An average of about 300,000 tonnes is produced from imported raw sugar which is refined locally. The remaining 100,000 is intra-community trade, which is a known source of tax evasion in this industry.
How much does the black market represent?
We have unambiguous statistics that prove the black market exists and represents about one fifth of sold volumes. If we add internal production and raw sugar imports, which are thoroughly monitored, and subtract this from the domestic consumption which as I said is estimated at 500,000 tonnes, the remaining fifth is the black market. For example, there are clear discrepancies between the data related to trade with sugar between Romania and neighboring countries such as Bulgaria and Hungary (…) There are ways to address the issue of tax evasion in industry, starting with lower VAT and perhaps reversed taxation, but also stricter inspections.
How many sugar producers are there in Romania?
There are six large sugar companies in Romania at present. Four companies produce sugar from locally grown sugar beet, which is produced under quotas. The rest refine raw sugar. In addition to this, there are other smaller producers but they don't have constant activity. Back in 1990 there were 33 sugar companies in the country but not all of them were viable. What we have today pretty much meets the needs of the local market. There is room for consolidation and I expect this will happen after 2017.