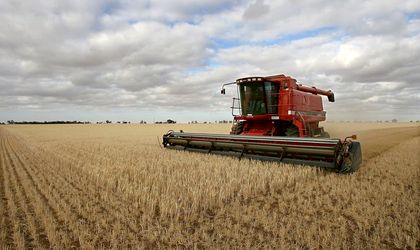 Tax evasion in cereals trading will flourish should Romania not obtain a derogation to apply reverse taxation for cereals and oilseeds beyond June 1st, said Aurel Popescu, president of the Romanian Employers' League of the Milling, Bakery and Flour Based Products Industry (Rompan) this Monday, according to Agerpres. His reaction comes after the European Commission (EC) has rejected Romania's request for a derogation which would have allowed it to apply reverse taxation for cereals and oilseeds after the June 1st deadline, arguing that reverse taxation should not be used to compensate for "inadequate supervision".
The Romanian government sent the derogation request in October last year asking to be allowed to apply reverse taxation for cereals and oilseeds for two more years beyond the initial May 1, 2013 deadline.
Should a second request for a derogation be denied , "it will be hard because reverse taxation has proved that tax revenues from cereal and oilseed trading have gone up over the past two years. If the 24 percent VAT for cereal will be applied for cereals, tax evasion will surely flourish because Romania is caught between Bulgaria and Hungary who will apply reverse taxation starting July 1," he said according to Agerpres.
However, in spite if the negative reply from Brussels, Romanian authorities hope they could still continue to apply reverse taxation, if an EU directive on fighting VAT tax evasion passes.
Based on the final reply from the EC, the government will decide whether its previous decision to cut VAT for bread from 24 percent to 9 percent starting the second semester will also apply to cereals, said government representatives.
Romania introduced reverse taxation for cereals and oilseeds in 2011 for a period of two years arguing that this was one of the best methods to fight tax evasion and get rid of "phantom companies" which avoided paying VAT. At that time the government estimated this would help generate state revenues of RON 240 million in 2011 (approximately EUR 57 million) and RON 410 million in 2012 (approximately EUR 93 million).
Simona Bazavan