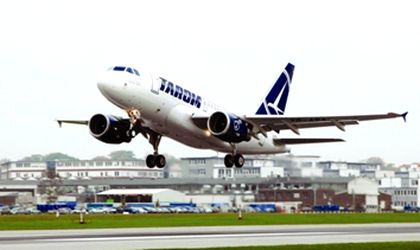 Dante Stein is the new president of the board of administration of Romanian state-owned airline Tarom. He is honorary counselor to PM Victor Ponta. Manuel Donescu, state secretary with the Ministry of Transport, will act as VP, Tarom announced this Friday.
Stein's appointment comes after at the beginning of November the airline's general shareholders' assembly elected a new administration board following the former board's conflict with the company's CEO, Christian Edouard Heinzmann.
The members of the airline's administration board which were dismissed are: Dan Pascariu (president), Valentin Macec (VP), Ciprian Ladunca (member), Marius Ghenea (member) and Dumitru Prunariu (member).
The new members of Tarom administration board are: Stein, Donescu, Florin Luca (banking counselor), Bogdan Speteanu (general director BCR Leasing and Razvan Filipescu (president of the National Tourism Authority)
The decision to dismiss the former board was taken "because they broke the regulations" when they decided to reduce Heinzmann's term as CEO from an initial four years to one year, said Teodora Trandafir, the ministry's spokesperson. Moreover, press statements made by some of the board's members have "brought major damage to the company's image", she added.
Tarom's former board of administration has previously expressed dissatisfaction with the performance of the company's CEO.  As a result, at the end of June, Heinzmann and Dan Pascariu, the president of Tarom's administration board, agreed to reduce the CEO's term to just one year. Heinzmann's term has now been extended to the initial 4-year duration.
Tarom is the first state-owned company in Romania for which private sector management was appointed, as part of the deal with the International Monetary fund. However, the process has not been easy. The initial proposal, Heinrich Vystoupil, former head of the Austrian Airlines representative office for Romania and the Republic of Molodova, stepped down shortly after being elected at the end of 2012, following contractual disagreements.  Heinzmann, a former president of Luxair, was appointed CEO in November 2012.
Despite the conflict between the company's CEO and its board of administration, Tarom managed in the first semester of this year to reduce its losses almost in half to RON 63 million (EUR 14 million) and to optimize operations. Operating revenues reached RON 534 million, up from RON 498 million in the first semester of 2012.
Simona Bazavan