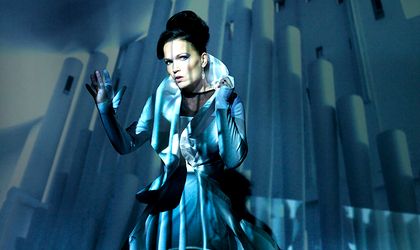 Tarja Turunen, the queen of heavy rock is returning to Bucharest, presenting Ave Maria Christmas Tour. On December 7, at the Romanian Athenaeum, the soprano will have a Christmas themed show in which she returns to her roots, classical music.
The Finnish singer-songwriter, a light lyric soprano with a three-octave vocal range, was previously the lead vocalist in the Finnish symphonic metal band Nightwish, which she co-founded in 1996 and helped pioneer so-called "opera metal". Since 2006 she has performed solo.
After separating from the band, Tarja began a solo career, and with the help of diverse musicians released four studio albums. She also developed alternative music projects including "Beauty and the Beat", in which she performed concerts worldwide. "Beauty and the Beat" came to Bucharest's Palace Hall also and delighted audiences with unique interpretations of Mozart, Brahms, Bach, but also Queen or Led Zeppelin.
Recently, Tarja Turunen has experienced the role of juror and coach in the popular talent show The Voice of Finland, with her nominated contestant being big winner.
Tickets are available in Eventim network and costs from RON 150 to RON 350.
Tatiana Lazar