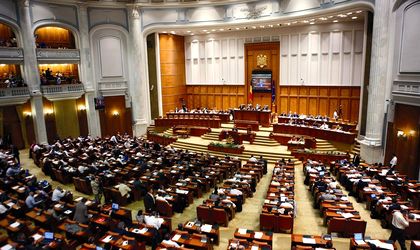 Calin Popescu Tariceanu, president of the Romanian Senate, declared on Tuesday that the 2015 state budget will be adopted in the Parliament by December 20, adding that he already discussed the schedule concerning the issue with prime minister Victor Ponta.
"We've already discussed the schedule for activities related to the Budget, meaning negotiations between the Government and the IMF, and then sending the draft in the Parliament.  (…) We've set a a target to finish these proceedings by December 20", the Senate president claimed.
Asked if the draft should be presented before or after the government reshuffling, Tariceanu said that "normally, the budget needs to be presented in his actual state, if it arrives today".
"We need to finish negotiations with IMF, finalize the draft and if this happens before the Government reshuffling, than it will be adopted in its current state. Although, ever minister can bring his own vision and personality, the negotiation margins are not so wide because we know the deficit, we know the revenue, so what every minister needs to do is to refocus his priorities depending on the budget he already has", the state president explained.
The delegate minister for the Budget, Darius Valcov, said on November 26 that the budget will be finalized by the end of November and should be sent to Parliament on December 10.