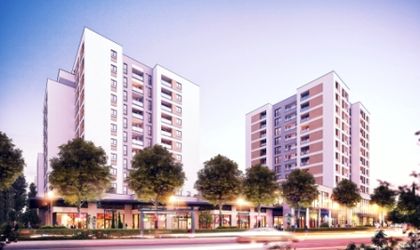 Israeli real estate developer Tagor will deliver this December 76 apartments part of a new residential project it has begun building in Pipera, northern Bucharest. The entire project will feature 600 apartments and will require a EUR 57.6 million investment. The developer is targeting upper middle class buyers looking to buy the apartments through the Prima Casa government backed loan scheme.
Tagor is owned by Israeli businessman Ofer Lieberson and is investing in Romania in partnership with real estate fund Patron Capital. In addition to the project in Pipera, the company is developing another residential compound in Bragadiru near Bucharest and another two in Timisoara and Arad (pictured), western Romania.
So far it has completed two apartment blocks of the 12 blocks Adora Urban Village in Bragadiru will feature and sold some 40 apartments of the 74 completed, according to data previously released by the company.
Simona Bazavan