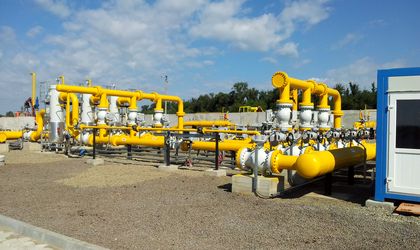 Syscom 18, a system integrator for the oil and gas sector, is grappling with the ongoing conflict in Iraq, which is threatening several energy projects in the country and could have a negative impact on the Romanian company's turnover.
General manager Ion Andronache said the projects are worth "several millions of euros annually", a significant figure. He added that business ties with war-torn Syria had long been cut, while the ongoing conflict in Ukraine was not impacting operations, because the company has never focused on Russia and the Community of Independent States (CIS).
Over the last eight years, Syscom 18 has been working extensively in the Middle East and North Africa, especially with national oil companies.
"We have a project in Abu Dhabi that should have been finished this year, but it has been significantly delayed and will be continued next year. We are waiting for confirmation of other orders in the Gulf region," Andronache told BR.
He added that the company has also signed a contract with the European Space Agency (ESA), and is negotiating a second one. The GM commented that these contracts are smaller ,"but have an exceptional technical value."
In Romania, Syscom 18 has a key contract with Romgaz, the state-owned gas producer, for the measurement of well gas flow. The company will measure around 70 percent of the gas production of Romgaz.
It also worked on the Iasi-Ungheni gas pipeline project, which was finished in August following a EUR 26.5 million investment. Syscom 18 completed a fiscal measurement and automatization system in Ungheni. The 43 km pipeline linking Romania and the Republic of Moldova has an annual transport capacity of 1.5 to 2 billion cubic meters of gas.
Romania will initially export 50 million cbm to its eastern neighbor, according to the local authorities. The Republic of Moldova is also seeking to expand the pipeline to its capital Chisinau, and the European Commission, the executive arm of the EU, has said it will allocate EUR 10 million to the extension project.
Difficult market for local contractors
Andronache commented that the local market of industrial equipment for the oil and gas sector has not fared well in the last year. "There is a clear tendency to grant investment projects to foreign contractors at the expense of Romanian companies. Where oil and gas firms are working with Romanian businesses, there is pressure for them to be replaced with foreign companies," said the GM.
He added that the Competition Council has investigated Romanian companies on numerous occasions, but has never done the same with foreign firms.
"Foreign oil and gas companies active in Romania usually work with foreign contractors through direct custody, without even asking for offers from Romanian firms, or simply exclude them through eligibility requirements," said Andronache, who added that he wants local companies to be treated the same as foreign players when it comes to anti-trust investigations.
This year, Syscom 18 aims to reach a turnover of around EUR 12 million, with profit expected to remain low. Ongoing international contracts amount to EUR 2.5 million.
Andronache is optimistic about future demand for services on the local market, stating that investments are growing yearly, even in Romania, due to an increased "global hunger" for energy.
"Many more small firms will come into Romania for the exploration and exploitation of oil fields and we see many opportunities for our firm," said the GM.
Ovidiu Posirca