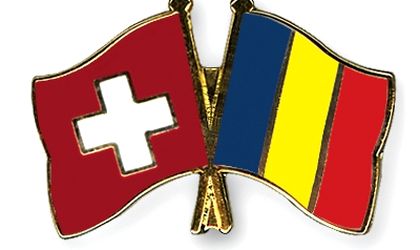 The Chamber of Commerce Switzerland – Romania (CCE – R) is one of the Swiss-Romanian Cooperation Program beneficiaries and is now implementing a project co-funded by a grant from Switzerland through the Swiss Contribution to the enlarged European Union, representatives announced.
The project aims to give a new impetus to the development of business relations between Romania and Switzerland both bilaterally and in third markets, and the transfer of know-how between the two sides in the field of business.
The funds allocated to Romania under the Swiss financial contribution, amounting to CHF 181 million (EUR 167.7 million), were committed 100 percent, within the deadline set by the bilateral agreement to this effect.
The financial contribution for Romania was approved by the Swiss Parliament in 2009, as part of the participation of the Swiss Confederation to reduce economic and social disparities within the European Union. On 7 September 2010, the "Framework Agreement between the Government of Romania and the Swiss Federal Council concerning the implementation of the Swiss-Romanian Cooperation Programme to reduce economic and social disparities within the enlarged European Union" was signed in Berne. The commitment of funds had to be done until the end of 2014 and the payments can be made by the end of 2019.
Over 250 projects were approved during the commitment period. Areas and projects were selected in terms of their relevance for Romania's development: promoting economic growth and business support, improving working conditions, promoting sustainable energy management, improve public safety and security, education, research and strengthening the civil society.
According to the Global Competitiveness Index for 2015-2016 by the World Economic Forum, Switzerland ranks first in terms of the competitiveness in economic terms. The annual report, which evaluates a number of factors that determine productivity and economic prosperity for 140 countries around the world, places Switzerland, for the seventh consecutive year, among the states with outstanding performance in the economy.
Of the 12 factors taken into account in measuring competitiveness, the Swiss state ranks first in innovation, thanks to top research institutions and regular cooperation between academia and the private sector and also due to a high level of investment by private companies in development and research (3rd place).
Moreover, the study shows that Switzerland has the most effective labor market of the 140 countries analysed, and the highest level of innovation in business, due to the excellent cooperation between employers and employees. Switzerland is in the top 10 in terms of efficiency and transparency of public institutions, infrastructure and level of development of financial markets, with one of the most stable macroeconomics in the world.
Romania ranked 53 this year, climbing six positions from the previous year.
Natalia Martian