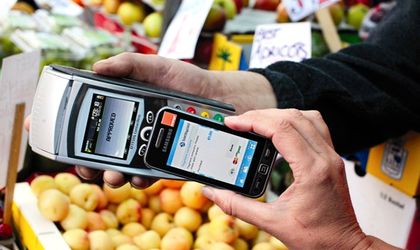 Swedish mobile payment specialist Seamless has partnered with Turkish Garanti Bank to launch its Seqr NFC and QR payments platform in Romania, according to nfcworld.com.
"We are very opportunistic here at Seamless; we are already in a lot of countries and some markets have been a very natural expansion for us but Romania is a very interesting one. When we were approached by Garanti Bank, we felt that it was the right move to make because the bank has an enormous reputation in Europe," said Peter Fredell, CEO of Seamless.
Seqr started as a QR code based payment service in late 2011, and was expanded to include support for NFC payments in April. When the service is launched in a few weeks time, it will be offering both options, according to nfcworld.com.
"The fun thing is the difference in the market there to the market here in Sweden. In Sweden, credit card transactions are at a global high of 79 percent but in Romania, credit card usage is only around 20 percent; it's all cash transactions," said Fredell.
In order to pay via Seqr, customers can the QR code or tap the NFC tag using their mobile phone. At the same time, the merchant selects the Seqr button on their cash register.
The transaction amount is then sent to Seamless's server and, from there, to the customer's mobile phone. By approving the payment with a PIN, the user immediately receives a digital receipt for their purchase, according to nfcworld.com.
Otilia Haraga