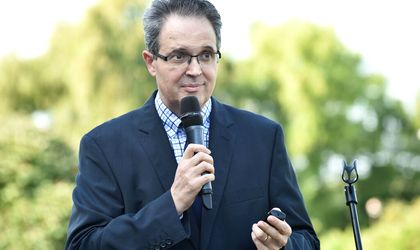 A survey conducted by Accenture in 2015 demonstrates a strong link between sustainable development initiatives and guest satisfaction, according to an AccorHotels statement.
The research found that obtaining the ISO 14001 certification (an internationally recognized standard for environmental management) has lead to greater satisfaction among the group's guests.
According to the company, hotels who invest in reducing their environmental footprint not only gain trust from their customers, but also reduce their costs (water, energy, waste) and increase their revenues (EBIT). A growing number of B2B customers consider CSR an additional criterion when selecting their supplier. In fact an internal survey verified by EY reveals that 70 percent of them communicate their CSR requirements during the request for proposal process, as well as during day-to-day business relationships. AccorHotels's CSR commitments therefore give the group preferred partners status for its B2B customers and enable it to generate additional turnover, the company says.
In line with its CSR strategy, the company has reached a new threshold in its Plant for the Planet program, having recently reached a number of 1.5 million trees planted in Romania.
Plant for the Planet was launched in 2009, in partnership with PUR Project, and it is one of the flagship projects illustrating AccorHotels' commitment to sustainable development, part of the company's PLANET 21 CSR platform. Within six years, the project has financed the planting of over 4 million trees in 21 countries around the world, out of which 1,5 million have been planted in Romania, in forests and school orchards in Transylvania.
In Romania, the project is called A forest for every school and aims to tackle climate change issues and improve the natural landscape by preserving and expanding forests, reforestation of degraded areas, as well as raise awareness around the importance of environmental preservation among the population, by conducting educational activities and involving the community the tree planting process.
A forest for every school is carried out by Mihai Eminescu Trust in partnership with 60 schools, 52 town halls and associations as well as 11 forest districts across 57 municipalities in rural and urban areas. To date, 1.5 million saplings have already been planted, while the millionth tree has been planted in a forest near the village of Archita, in Mures County by His Royal Highness The Prince of Wales along with MET vice-president, Caroline Fernolend.
"We have been committed to sustainable development for over 20 years and always believed that, as well as being essential to preserve our ecosystem, sustainability initiatives are also a competitive advantage for the company. The positive impact on both – hotel business performance and guest satisfaction, is a great encouragement to continue our CSR policy which becomes more and more important for the youngest generations," said Laurent Picheral, member of the AccorHotels executive committee and CEO of hotel services Central&Eastern Europe.
Natalia Martian