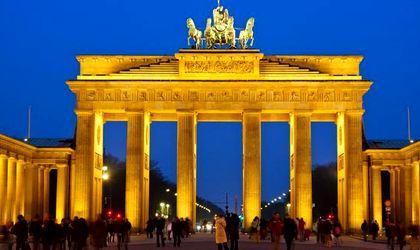 Romanians take a deep liking to Western states, with Germany topping the ranking of the countries towards which feelings are rather positive, with 87.3 percent of the options (84.3 percent in July 2014), according to an INSCOP survey released quoted on Monday by Agerpres.
Great Britain ranks 2nd (84.7 percent of positive feelings), followed by Spain, with 83.3 percent, and Italy, with 82.1 percent. The next states in the ranking are the U.S.A (80.8 percent of respondents voice rather positive feelings) and France (80.3 percent).
As many as 79.8 percent of Romanians like the Netherlands, 75.8 percent take a deep liking to Belgium and 73.1 percent to Japan. Next come Greece (67.8 percent) and the Republic of Moldova (67.7 percent).
Rather positive feelings are manifested also towards China by 58.4 percent of respondents and 54.2 percent have such feelings towards Serbia. The following are Bulgaria (54.1 percent), Israel (53.1 percent) and Turkey (52.3 percent).
As many as 41 percent of Romanians are rather favorable to Ukraine (compared to 45.2 percent in July), 38.1 percent to Hungary (40.4 percent in July 2014) and 25.4 percent to Russia (37 percent in July 2014).
Staff