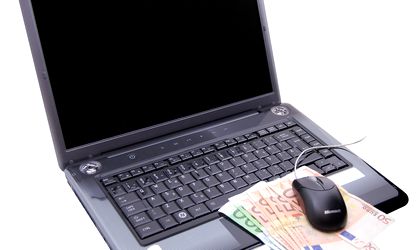 The online advertising industry in Romania saw a 15 percent advance in 2013, according to the latest ROADS survey carried out by IAB Romania and PwC Romania.
 Thus, the value of the online advertising market was reported at RON 112.9 million.
"The consistent evolution of online advertising in the second half of 2013 must be placed in the context of the acceleration of the general economic growth of teh country and gives reasons for optimism for the start of a new growth stage, which is so necessary, especially for local publishers, hard-tried in the confrontation against global giants. We hope the online will be the first segment that comes out of the financial crisis that has been affecting the entire media and advertising industry in our country and stimulates the recovery of the other market segments," said Bogdan Belciu, partner, consultancy for management, PwC Romania, and coordinator of the ROADS survey.
2013 got off to a slower start, posting a decline of 12 percent compared to the previous half year, summing up RON 45.5 million. However, the second half of 2013 was better, seeing a 48 percent hike, to a total of RON 67.4 million.
In the second quarter of 2013, the telecom, financial services and car industries led in the top of the investments in online advertising. They were followed by cosmetics & toiletries, food, drinks, and online retail.
"The reason for which the online advertising market had this evolution in 2013 is, up to a certain extent, due to the growth in the volume of transactions reported via Facebook and Google, since players from media agencies entered the report. Moreover, campaigns have been planned more responsibly, more efficiently, and better oriented towards achieving goals, from one year to another."
The digital formats used most frequently in 2013 are the embedded ones, followed by interruptive formats and sponsored content.
Otilia Haraga