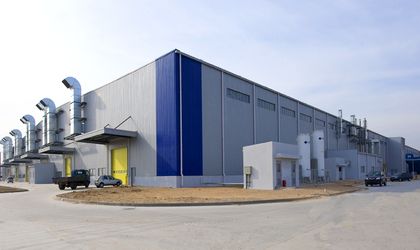 Japanese group Simotomo, owner of a car wiring factory in Caransebes, will continue its investment in Romania with a new production unit at Drobeta Turnu Severin set to open on August 18. The group will hire 2,000 people for the new factory, located in a hall on the Paper Compound platform.
The recently rented space will soon be refurbished with the necessary equipment to produce automative harnesses and equipment.
Traiana Tomiuc, human resources manager, said interviews will start on July 8 for the first 60 jobs. By autumn the employee count will climb to 500 and then, depending on production, could reach 2,000.
"On Tuesday we start recruiting for 60 worker positions. We've already posted ads for office positions. This autumn we should have 450-500 jobs, we're not hiring more at the moment. In the long term, yes, we want to prosper in this city. We'll see how it goes. Production is set to commence on August 18.
She also mentioned the Drobeta Turnu Severin factory, just like the one in Caransebes, will produce systems for Volkswagen Transporter, Volkswagen Eos and Skoda Octavia.
Sumitomo is the third largest Japanese corporation and its businesses span from heavy industry, chemical, financial services, mining and metal works, electrical, electronics, constructions, real estate, auto industry and IT