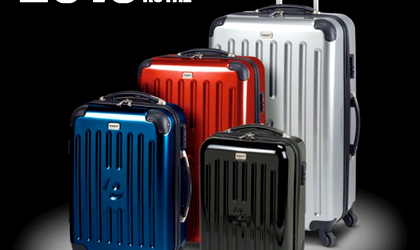 Dutch suitcase producer Princess Traveller has entered the Romanian market with a EUR 500,000 investment in an online store and plans to open a traditional store as well.
"Princess Traveller makes its entrance on a market worth EUR 20 million in 2013 and on a less visible segment of hard-case luggage, made of PCP and ABC. Our purpose is to bring the Romanian consumer an ultra light product, extremely powerful and flexible, which won't break or dent, and is resistant to extreme shifts in temperatures", according to Luiza Dragomir, brand manager for Princess Traveler.
She believes that the luggage market will shape up in the near future, especially by banking on the middle segment, seeing as the market right now is dominated by very cheap brands and luxury brands.
Princess Traveler was founded over 30 years ago by Aad Ouborg and at present has operations in Belcium, Australia, Thailand, China, Russia, Korea, France, Spain, South Africa, Israel.