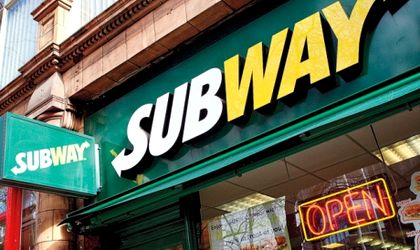 American Subway reached a network of 22 restaurants in Romania, having opened two new units, in Oradea and in Alba Iulia, the latter being located in a OMV Petrom gas station, the company said according to Mediafax.
"The success of the first drive-thru Subway in Sibiu visited daily by hundreds of customers led to the extension of the partnership with Petrom and opened the second restaurant in a gas stations, in Alba Iulia. (…) The second restaurant opened in Oradea is located in the historical center, at the entry to the Vulturul Negru (Black Eagle) passage," reads a release.
Both restaurants are open 24 hours a day.
Subway is present in Romania since 2012 when the first restaurant was opened in Bucharest, currently has 22 restaurants across the country, in Alba Iulia, Bucharest, Cluj, Timisoara, Iasi, Constanta, Ploiesti, Pitesti, Suceava, Sibiu and Oradea and continues its expansion.
Subway is the largest network of restaurants in the world, totaling 43,579 units.
Staff