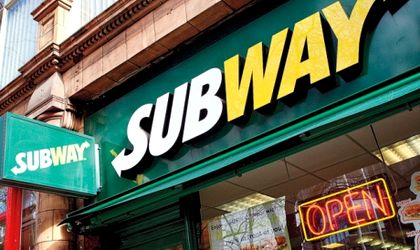 American restaurant chain Subway has reached a network of 24 restaurants, after having opened a new unit in Brasov, in Coresi Shopping Resort, the company said on Monday according to Mediafax.
Brasov is the 3rd city added on the Subway map in 2015, the franchise owner being an entrepreneur aged 23 years old. The Subway restaurant in Brasov has a team formed of 15 employees.
"We estimate that 2015 will be a very important year for the expansion and consolidation of the Subway network in Romania," said Fabiola Rios, marketing manager with Subway EEC and the Mediterranean area.
Subway is present in Romania since 2012 when it opened the first restaurant in Bucharest, and currently has 24 units in Alba Iulia, Bucharest, Cluj, Timisoara, Iasi, Constanta, Ploiesti, Pitesti, Suceava, Sibiu, Oradea and Brasov.
Subway has the largest network of restaurants in the world, totaling 43,579 units.
Staff