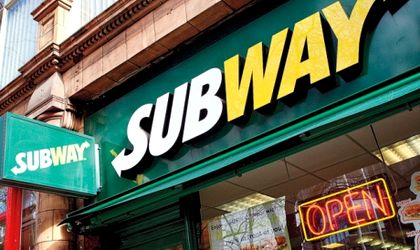 Subway partnered with Petrom to open its first drive-thru restaurant in Romania, in a gas-station in Sibiu. This will be the chain's 20 location opened on the local market.
The new restaurant will operate out of the Petrom Vestem gas station, situated at the entrance to Sibiu, also being the second Subway in the city.
"Out of the desire to simplify our clients' travels and to save time spent in traffic we wanted to offer them a snack to go with supplying fuel for their cars. The restuarant staff was selected through a rigorous testing program and it is ready to fulfill a large number of orders in record time", according to Andrei Trifan, development agent for Subway Romania.
The new Subway drive-thru covers 160 square meters and seats 64.
"The restaurant is placed in a strategic location, at the entrance to Sibiu Nadlac, one of the most important highways in the country that sees traffic of up to one million vehicles daily", according to the press-release.
The first Subway restaurant in Romania was opened in 2012 in Bucharest and today the chain has serves clients in Cluj, Timisoara, Iasi, Constanta, Ploiesti, Pitesti, Suceava and Sibiu.