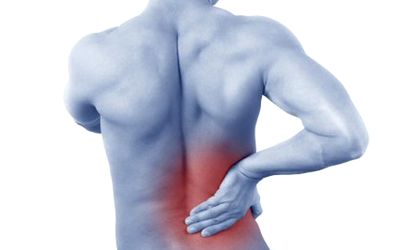 Corporate Office Solutions (COS) and Steelcase announce Gesture, a new sitting experience, designed in response to Steelcase's latest research about hanging postures in the workplace.
The global study reveals how new technologies have led to nine new postures – not supported by current office chairs – which frequently cause pain and long-term injuries, disrupting concentration and creativity. The Gesture chair was inspired by studying the movement of the human body and created for the ways people work today.
"We love our technology – it's become a part of ourselves," states Christophe Weller, Managing Partner at COS. "But the way technology impacts our bodies as we work has been largely ignored."
Steelcase conducted a global study in 11 countries, observing over 2000 people in a wide range of environments and postures. Company researchers discovered nine new postures that were a result of new technologies and new workplace behaviors. If not adequately addressed, these postures can cause pain, discomfort and long-term injuries for workers.
New Tech-Driven Postures
• The Draw – Technology (small and mobile) allows people to pull back from their desks while they use it. They recline, signaling they're contemplating or absorbing information and draw the device closer to their body to maintain an optimal focal length.
• The Multi-Device — This posture is representative of how people adapt to multitasking on multiple-devices. One hand holding a phone to the ear, the other tasking on a laptop. The result is a forward lean that is a symbol of concentration and an orientation to the smaller screen of a laptop.
• The Text – Smartphones are small compared to other forms of technology and, therefore, require unique postures. Workers bring arms in close as keying and gesturing are performed.
• The Cocoon – People recline, bring up their feet onto the seat, and draw their smartphone or tablet close, resting on their thighs. The result is a cocoon – small mobile technology allows people to remain productive in this posture.
• The Swipe – This posture results when the device is used on a worksurface in "surfing mode", in which people operate the device with one hand, typically with swiping gestures. Because it's on a worksurface, a person must keep their head a certain distance above the tablet in order to see it, and position their head to look down at it.
• The Smart Lean – This posture is the result of mobile devices that create the desire for people to temporarily "pull away" from others without leaving a meeting or collaborative environment. This is typically a temporary posture and used for glancing at incoming texts or e-mails.
• The Trance – This posture was observed when people were focused on the screen and either using the mouse or a touchpad to navigate on the screen for extended periods of time. This is a long duration posture.
• The Take It In – In this posture, people recline to view content on the large display and/ or sit back to contemplate. This posture is about "taking in" information rather than generating it.
• The Strunch – The "strunch" (stretched-out hunch) is a very common posture with laptops. As people become fatigued, they gradually push their laptop further from the edge of the worksurface, resting their weight on the surface. This causes them to reach forward to work. Since the back and neck cannot sustain the reach and hunch posture for a long time, the person begins to prop themselves up with their non- tasking arm.
Steelcase researchers studied how the physiology of work has changed, how the human body interacts with new technologies and how it transitions as people shift from one device to another. Researchers noted a more extreme range of human sizes around the world, which impacts postures. The company also studied the changing sociology of work and how people rapidly shift between individual, focused tasks and creative collaboration. Each new activity caused people to change postures.
Based on this research, Steelcase designed the Gesture chair's three key interfaces – the core interface, upper limb interface and seat interface — to support new postures driven by new technology and more casual behaviors in the workplace.
For example, Gesture encourages motion rather than forcing the body to hold a single posture. The upper limb interface allows people to draw closer to a work surface to avoid hunching over a screen and easily move close to the body to support texting postures. Unlike conventional chairs, the Gesture chair's core interface hugs the lower back when people recline to scroll on a tablet screen.
The seat interface adjusts rapidly to help users avoid perching on the edge of their chair.
Gesture embraces a broad range of body sizes and easily adapts to meet the needs of each individual user, which is critical in an increasingly global business environment that has to support more diverse workers than ever before. The Gesture chair is a system of interconnected parts – inspired by the human body – designed to support every movement.