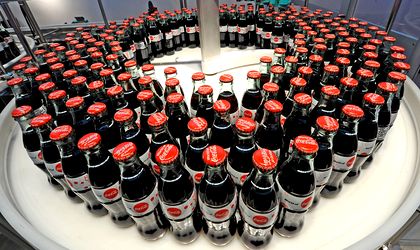 The direct value added by Coca-Cola to the Romanian economy was EUR 48 million in 2010, while its direct and indirect value added ((household income, tax revenues, and company profits and savings) was EUR 446 million (representing 0.37 percent of GDP), according to a study carried out by Prof. Ethan B. Kapstein of INSEAD with Dutch company Steward Redqueen for Coca-Cola. In his opinion the contribution for 2011 should be at a similar level, he toldBR.
Tax payments from the Coca-Cola system reached EUR 19 million, and the brand is associated with EUR 204 million in tax flows to the government (representing 0.57 percent of total Romanian tax income).
The Coca-Cola system employs 1,800 and supports 17,500 jobs throughout the Romanian economy (or 0.17 percent of the total local labor force). Every job at Coca-Cola supports nine indirect jobs in the broader economy, according to the study.
In Romania, the Coca-Cola system comprises two distinct entities: Coca-Cola HBC Romania, which is responsible for the bottling and distribution of the group's brands, and Coca-Cola Central & Southern Europe, which covers the marketing and promotion.
Coca-Cola has been present in Romania since 1991 and at present has 14 brands in its portfolio. Coca-Cola HBC Romania runs three factories locally and seven warehouses. For the first semester of this year the company reported decreasing sales volumes inRomaniadue to economic conditions and the political turmoil.