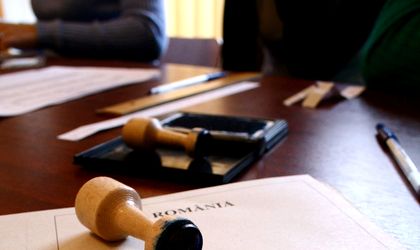 The Special Telecommunications Service (STS) launched a public tender request estimated at RON 31 million (EUR 7 million) for the acquisition of tablets and supports for ID cards to be used during elections, according to documents published on the agency's website.
The bid includes between 1,000 and 23,000 tablets and 1,000 to 20,000 supports for ID cards, which are to be delivered within 12 months from the signing of the contract.
The equipment will be used together with a special mobile application developed by STS that collects data from the Machine Readable Zone (MRZ – the lower part of the ID, containing information such as ID type and number, country code, and personal information of the ID holder) through the incorporated tablet camera.
The implementation of this IT system is meant to prevent illegal voting, to insure transparent information connected to voting turnout and offer electronic support for reporting on voting results.
According to documents provided by STS, any agent interested in participating in the tender will be provided with the application for testing purposes, after signing a confidentiality contract with STS. "In case a bidder submits a tender without having requested the application developed by the Special Telecommunications Service, it cannot invoke, in the event that the test result is 'REJECTED', the fact that it did not have the application," the task document warns.
STS will assign subsequent contracts, but without reopening competition.
"It is estimated that three subsequent contracts will be awarded as follows: first one at the signing of the framework agreement for the supply of 1,000 tablets and 1,000 supports, a second contract (the largest, estimated at RON 22.8 million) in January-February 2016 for supply of 21,000 tablets and 18,000 supports, and a third contract in July-August 2016 for the supply of 1,000 tablets and 1,000 supports," reads the data sheet of the auction.
The deadline for requests of documents or for accessing documents under this call is September 21, 2015. The deadline for receipt of tenders or requests to participate is September 29, 2015. The opening session of tenders will take place on the same day.
Natalia Martian