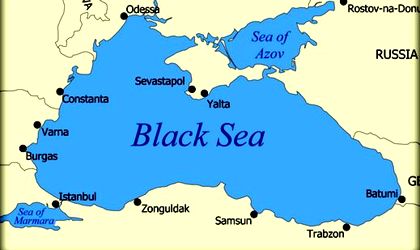 George Friedman is the Chairman of Stratfor, a company he founded in 1996 that is now a leader in the field of global intelligence. In a piece for Forbes, the geopolitics expert argues that Europe is incapable of protecting its Eastern flank on it's own, and looks to the United States of America to assert its influence in the area. As a result of the continental power struggle between the West (EU) and the East (Russia), Washington spent the past few weeks indicating its commitment to two key countries: Poland and Romania.
"President Barack Obama went to Poland while Vice President Joe Biden traveled to Romania, and while both leaders stressed Washington's absolute commitment to Poland's and Romania's national security, they were short on specifics. That lack of detail is not surprising — the United States is still taking stock of the situation", George Friedman argues.
The expert believes that the United States are aiming to build a strong naval presence in the Black Sea and Romania is essential for that.
"A competent rival Black Sea fleet would create problems for Russia, particularly if the Ukrainian regime survives and Crimea is isolated. The visit by U.S. Secretary of Defense Chuck Hagel to Romania indicates the importance U.S. strategic thinkers place on that country", Friedman comments.
Washington doesn't actually need to build up Romania's navy, or arm Poland, but it does need to prove that it's willing to do those things, George Friedman says. This leaves Russia with two choices: either to destabilize Ukraine which is a dangerous scenario made all the more risky by US's recent moves, or to neutralize Ukraine.
"Russia would leave the current government in place so long as Kiev pledges not to join Western-led multinational structures and not to allow any foreign military presence on Ukrainian territory. In return, the Russians would guarantee Ukraine's territorial integrity and might even reconsider the status of Crimea. The Western strategy is to create a credible threat to fundamental Russian interests. That means guaranteeing Poland's defense while setting up offensive military capabilities in Romania", Friedman explains.