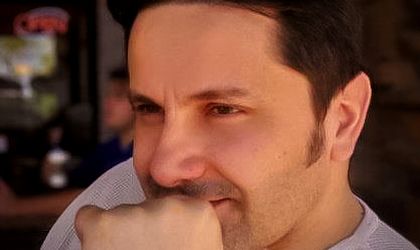 Despite the fact that things have started to move on the Romanian entrepreneurial scene, local startups still do not have the same opportunities to secure financing as their peers in Western Europe or the United States. Mircea Goia, founder of the website RomanianStartups.com, tells BR what is missing from the Romanian startup scene to give the local startups wind in the sails.
By Otilia Haraga
What financing problems do Romanian startups still come across?
In the case of technology startups, the main problem is that there are too few financing sources, especially private ones. Too few angel investors, and as far as I know, even fewer venture capital firms.
I know of cases when the startups were forced to look for financing outside the country, either in the West or even in Bulgaria where there are two investment funds for tech startups.
Some financing sources have appeared which involve the state and the European Union and come with certain conditions- not to mention the corresponding red tape.Does lack of financing still nip some startups with potential in the bud?
Yes, I believe there are startups that die due to lack of financing. In technology, it does not cost so much to set up a startup, but if you want to target a larger local or international market, you may need money. Developers are becoming expensive even in Romania. Better said, the costs align to international prices.
What financing options does a startup have at this point? Have things changed over the past three years?
Tech/internet startups have a range of private financing sources, and some public ones.
There are several active angel investors such as Radu Georgescu, Marius Ghenea, Radu Atanasiu, Adrian Gheara, Andrei Pitis (grouped in Techangels.ro), but there are few of them. They are few because they generally come from the Romanian tech sector and understand how things are going there. There are probably other people with money in Romania who could invest in tech but do not understand the field so they stay away and invest their money probably in companies in other fields.
There is also a venture capital firm 3TS Capital, the subsidiary of 3TS Capital Partners from Hungary, but it invests only in startups that are already established and have a business plan, revenues and profit. In Cluj, apart from the Cluj cluster, there is also the venture capital company Fribourg Capital, founded by the former minister of the Moldova Republic, Ion Sturza.
There are also initiatives like Romanian Startup, a financing program from European funds, via the Sectoral Operational Program Human Resources Development.
In technology/internet, one can also go look in Europe and even the USA.
In Bulgaria there are two funds that invest also in Romanian startups, Launchub and Eleven.
In the UK there are also some funds that have previously financed Romanian startups.
Over the past 3 years, not very much has changed but over the last seven years, things have changed, at least in the tech/internet sector. But the financing is still not enough for the new startups that have appeared like mushrooms after the rain in Romania in past years.
What financing options are still missing for Romanian startups?
One option would be crowdfunding. Even though the Romanian market is small for this, and not yet familiar with the concept, some startups have resorted to external crowdfunding platforms- such as Facerig.com and TheTintag.com that have resorted to Indiegogo.com or Black The Fall and Altergaze that have had success on Kickstarter.com.
However, this option is rather the exception than the rule.
Crowdfunding could also be specific, meaning that those who finance the startup receive shares instead of products. This concept such as Seedrs.com still requires work from authorities even in Western Europe and the United States, as it is still not completed. At the moment, the concept allows only certified investors to invest, not also to the general public.
Which do you think should be the priorities of a startup once it obtains financing? What shall it focus the most on- the team, the products/services, marketing?
In the field of tech startups, after the team receives financing it usually focuses on developing the product, which also means hiring engineers.
Marketing usually comes later, but if the product is very good, then marketing can have a viral component and most of the times this marketing is free- because in fact is is carried out by the users of the product.
With the next financing rounds, and once the product has proven its viability and found the target market, the money can be invested in a more aggressive marketing and sales team, and even expanding in the territory by opening offices in the country or across the world.
How important is financing the training of the entrepreneurs?
Romanian entrepreneurs generally need training, especially on the business side- I am talking about the tech/internet field here, of course. They should have an idea about sales, marketing, hiring and business development. But product development/product management are also necessary. We have good engineers but they must also know how to develop a product in accordance with the market requirements and know how to make the product development according to a plan. 
Do you think clusters like the one in Cluj for instance could help a startup obtain financing easier?
Clusters can help up to a certain extent especially because they focus in a smaller space more brains from the same field. It can help not only to find financing but also mentorship.
The main obstacle that I see in clusters is that they need to build credibility, aside from initially needing an investment fund to back them up.
Everyone has heard of YCombinator, the American startup accelerator that is an icon in this field. To be accepted there nearly always guarantees a certain degree of obtaining financing. There is a Romanian startup that managed to get in and obtained financing in the rank of millions. Of course, this does not guarantee the success in the future.
The Cluj cluster still has a long way to go until its credibility is built. They are working on this but the credibility will come with the first success on the market of the startups that resulted there. Now I am talking about the cluster itself and not about by one of its financers, Fribourg Capital.I do not believe that too many startups across the country will be beneficial for the startup environment, because their added value will become diluted.Eventually a balance will be struck. I for one would see several strong centers concentrated in the locations where there are also strong universities like Bucharest Cluj Timisoara or Iasi.
Business Review will soon publish a larger piece about the Romanian startup scene and what options startups have in obtaining financing, in the vision of several important entrepreneurs, angel investors and venture capital fund representatives. Stay tuned.