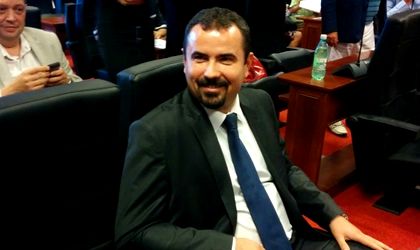 The Municipal Council of Bucharest elected Stefanel-Dan Marin as the city's interim mayor, following the suspension from office of mayor Sorin Oprescu, who is currently under arrest pending trial on bribery charges, shows Agerpres.
Cornel Pieptea, deputy mayor of Bucharest, has declined to take in full office.
"I considered my options carefully and feel that at this time due to family circumstances I cannot successfully perform the duties of acting mayor. I will discuss with my Liberal colleagues to find a solution so that the mayor of Bucharest will have a determined and capable interim, to whom I will give my full professional support. I am convinced that the Bucharest general council will designate the best person to meet current and urgent city needs," Pieptea said in a Facebook post.
Marin, proposed by the National Union for Romania's Progress (UNPR, minor in the ruling coalition) has raced for this position with Julia Zorkczy, nominated by the independent councilors.
Stefanel-Dan Marin was born on July 19, 1976 in Turnu Magurele, Teleorman County.
He graduated from the Administrative and Political Sciences Faculty of the University of Bucharest, with a licence in administrative sciences in 1999.
He was a member of the People's Party — Dan Diaconescu (PP-DD) before the merger with the UNPR in June 2015.
Elected municipal councilor in June 2012, on a PP-DD ticket.
He is currently a professional political analyst.
Mayor Sorin Oprescu was detained on September 5 under orders from the National Anticorruption Department (DNA) prosecutors, on bribe charges.  According to a DNA press release, prosecutors are investigating Oprescu for acts of corruption that he allegedly committed between 2013 and 2015.
Natalia Martian