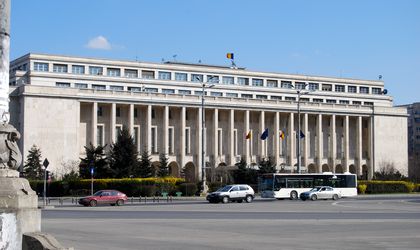 The Government plans to help state companies in debt through funds drawn from the state budget. Those that can't be helped will be forced into insolvency or liquidated, with several candidates already on the list: Intervenţii Feroviare, Romavia and Servicii Energetice Oltenia. The three companies are included in the letter of intent agreed upon with IMF.
Although 10 days ago Victor Ponta and the delegate minister for the Budget, Liviu Voinea, announced that their Cabinet would approve a reduction program for state companies arrears, in the IMF project draft it clearly states that the Government will use the public budget to pay off these debts, again. The practice of using public money to pay for the debts of state companies has been used in previous years countless times, the problem being that these companies never improved their performances.
In the document obtained by Mediafax, the Executive admits it failed to achieve the December 2013 target for reducing accumulated arrears, but it promises, as a corrective measure, to lower arrears in the first quarter of 2014, to a higher degree than the target set for December, so as to achieve the reduction objective for march 2014.
"Three of the electrical supplies with arrears on the record have been placed under a voluntary liquidation procedure and we will make payments using the budget to partially acquit debts accumulated by state companies for energy supply, and we will also pay the National Road Company's debts", according to the Government's letter of Intent for the IMF.
The Executive also guarantees to include in the target deficit a loan from the Tresorery for CFR Calatori, another attempt to reduce arrears. This loan will be written off as a budgetary expense, at the first budgetary correction for this year.
"The total deficit for 2014 includes RON 220 million allocated for this purpose", according to the official document.
The Government also promises that all the resort ministers that have state companies under their supervision that recorded arrears will inform the Ministry of Finances, by the end of March, about their plans to reduce these debts by the end of December 2014. Resort ministries must also reinforce supervision over the arrears situation through periodical progress reports, sent to both the Ministry of Finances and the Government. It is the responsibility of the Finance Minister to centralize all the data in a report to be presented to the IMF at the end of April 2014.