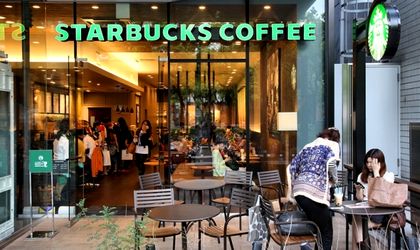 Starbucks opens on Wednesday its second café in Iasi (Northeastern Romania), in Palas Mall.
The café chain is present in Northeastern Romania since December last year, when the first Starbucks café was opened also in Palas Mall.
"The expansion plans this year are great and ambitious, and we believe in the area and development potential of the region of Moldova. We keep our promise and provide Iasi inhabitants the secondcafé, where we invite them to discover a new chapter of the Starbucks experience," stated in a press release Bogdan Guzga, Starbucks Romania district manager.
The café, called Iasi Garden, will be located on the Palas Shopping Street within the Palas Park area. The second café is more of a location-destination, while the first one inside the mall focuses more on the take-away concept.
The new Starbucks café in Iasi will be the second one opened in the region of Moldova, and the fifteenth Starbucks unit in Romania.
Staff