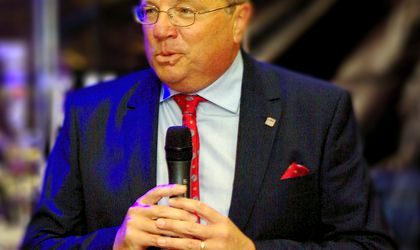 S&T Romania, the local branch of Austrian S&T Group, has notified the Competition Council of the takeover of activities related to software solutions and applications of Romanian company Quality Business Solutions (QBS), via an asset transfer contract.
S&T Romania currently celebrates 20 years of presence on the market.
If the Competition Council approves the contract, QBS will transfer to S&T its IT software applications and solutions and will become minor shareholder in S&T Romania.
Octav Nicolau will become part of the management of S&T Romania as executive president of the Administration Board while Mircea Neagu will continue to act as managing director.
"The synergies we have with QBS will lead to a growth in turnover as well as the growth in the quality of services we provide to clients," say representatives of S&T.
S&T Romania started its activity on the market as sole distributor of HP products in 1994. The company is one of the most important IT&C solutions integrators, with over 130 employees.
"Loking back, in the 20 years of existence of S&T in Romania, the Romanian IT market saw important changes. In a time of mobility and permanent connectivity, we posted growth across all activity verticals- ERP, ECM, software development and cloud solutions," said Mircea Neagu, managing director of S&T Romania.
S&T Romania has since partnered with Cisco, Dell, HP, EMC, IBM, Lenovo, Microsoft, Oracle, SAP in Romania.
The company has clients from the oil&gas, utilities, telecom, banking, governmental as well as from the SME sector and the banking industry.
For the current year, S&T Romania estimates a turnover of EUR 34 million, and a growth of more than 25 percent compared to 2013.
In picture: Mircea Neagu, managing director S&T Romania
Otilia Haraga