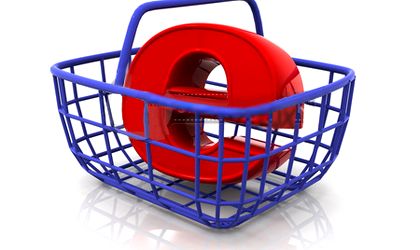 This year's edition of ecomTEAM, one of the most important regional eCommerce conferences in Romania, will place focus on advanced workshops held by international speakers and dynamic conferences.
On April 1st and 2nd, participants from all online commerce areas will meet at Kronwell Hotel in Brasov and interact during the conference, workshops and Business Lounge.
The ecomTEAM conference will take place on the first day of the event, reuniting top speakers from Romania and Great Britain who will analyze the evolution and the challenges of online stores, market trends and how can businesses take competitive advantages. The focus will be on practical and easy to use data and the format will allow interactivity between speakers and participants.
The workshops will take place on the second day of the event, being designed to improve knowledge for participants with medium but also advanced knowledge of the domain. Most of the training will be held by speakers from Great Britain, the most developed eCommerce market in Europe.
Besides these workshops, participants in ecomTEAM can take part in a medium level class dedicated to Analytics and PPC.
Judith Lewis  will be holding a  is a specialist integrated online marketer with skills in SEO, PPC, and Social Media Marketing as well as other digital marketing techniques. She has been familiar to SEO even before it had a name and has worked both in-house and in agencies. She will be holding the workshop "Cross-platform communication".
Tamsin Fox-Davies  has made it her mission to help small business people achieve their dreams and create successful and sustainable organizations. She has educated more than 5,000 small businesses on behalf of Constant Contact since joining the team in March 2012. Tamsin comes from an extensive background in the field, with more than 10 years small business marketing experience.
Lukasz Zelezny was a speaker in tens of international conferences, holding energetic workshops and giving information from Analytics and SEO. Besides the Google Analytics workshop, Zelezny will have a Key Speech on SEO in the first day of the conference.
Jack Norell is a marketing consultant with ten years of developing technical SEO & user engagement strategies for enterprise websites. Norell will hold a workshop on SEO and reveal advices on implementing tools to increase traffic and to convert efficiently, at the same time pointing the mistakes that should be avoided in SEO.
ecomTEAM is organized by WALL-STREET.ro and founded by 2Parale.
Until February 20, there will be a 30 percent discount in the entry fee. Those who have an online shop can get an even better offer. In order to get the online shop discount, they must write the store they represent in the registration form. 
Prices start from EUR 40.49 for conference and EUR 17.75 for workshops. There are special discounts for groups. 
 Otilia Haraga