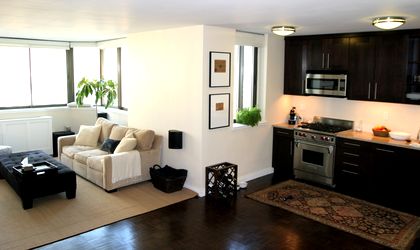 Secure Property Development & Investment (SPDI), a property development and investment company incorporated in Cyprus, has paid EUR 3.3 million for 122 apartments in Bucharest, this being their third investment in Romania this year, inform Mediafax. The transaction involves an exchange of assets for shares. Some 3.9 million new ordinary shares were issueed, according to the company.
"This acquisition represents our third in Romania this year, and reaffirms our commitment to diversify our income property asset base across the economies of South Eastern Europe. The transaction generates a number of important new shareholders for Secure (…). With Romanian GDP well on its rebound, demand for residential property in Bucharest far outstrips supply,  and we are expecting residential prices and rental values to increase, creating yet further value for the company," said Lambros Anagnostopoulos, SPDI's CEO.
The 122 apartments cover approximately 11,700 sqm and are located in four separate residential complexes in different areas of Bucharest, according to the  SPDI press release. Their net asset value is estimated at EUR 3.3million. Out of the 122  apartments, 87  units are rented and are estimated to generate a net operating income of approximately EUR 270,000, according to the same source.
SPDI announced at the end of August that it had bought EOS Business Park. Prior to that it had paid EUR 12.6 million for the 16,570 sqm Innovation Logistics Park warehouse in Bucharest, according to Mediafax. The project is 60 percent leased by Nestle.
The company was set up in 2005 and it initially focused on real estate investments on the Ukrainian market, according to Mediafax. Following its 2011 recapitalization, it extended its operations to Romania, Bulgaria, Serbia and Montenegro. SPDI's Bucharest office was set up last year.
Simona Bazavan